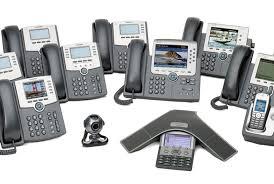 OzVoIP.com.au - Sydney's Leading VoIP Provider. 100% Owned and Operated within Australia.
OzVoIP is one of Australias leading VoIP providers for small businesses with between 1 - 200 staff. VoIP (Voice over Internet Protocol) provides you with a digital telephone service that enables you to make and receives calls over the internet rather than over analogue copper lines.
Our Australian based team of support staff are available to provide you with FREE TECHNICAL SUPPORT and advice when you need it. Our head office is in Sydney and we have support staff in every capital city around Australia. For those in remote areas, we also provide remote support services to get you on VoIP within minutes of receiving your new handset.
We are one of the few Australian VoIP providers who provide FREE INSTALLATION when you purchase your handsets from us. Our equipment is competitively priced and generally cheaper than buying it retail. If you already have your own VoIP equipment, we can generally reconfigure it for you for a small charge per handset.
VoIP provides your business with everything and more that you would expect from a traditional enterprise PABX system. The only difference is the HUGE COST SAVINGS you get. A typical business will save between 30 - 60% every month and if you have branch offices, these CALLS ARE FREE.
Our competitively priced VoIP service is for Business users only. We are that confident in our products and services, that we have NO LOCK-IN CONTRACTS.
We are currently offering a 1 MONTH RISK FREE TRIAL of your new VoIP system. We will provide you with everything you need to try the new system and if you are not happy, we will collect all the equipment at no further charge, no questions asked. All you need to pay for is the low cost calls you made during your trial.
OzVoIP is a division of Total Technologies Group Australia Pty Ltd